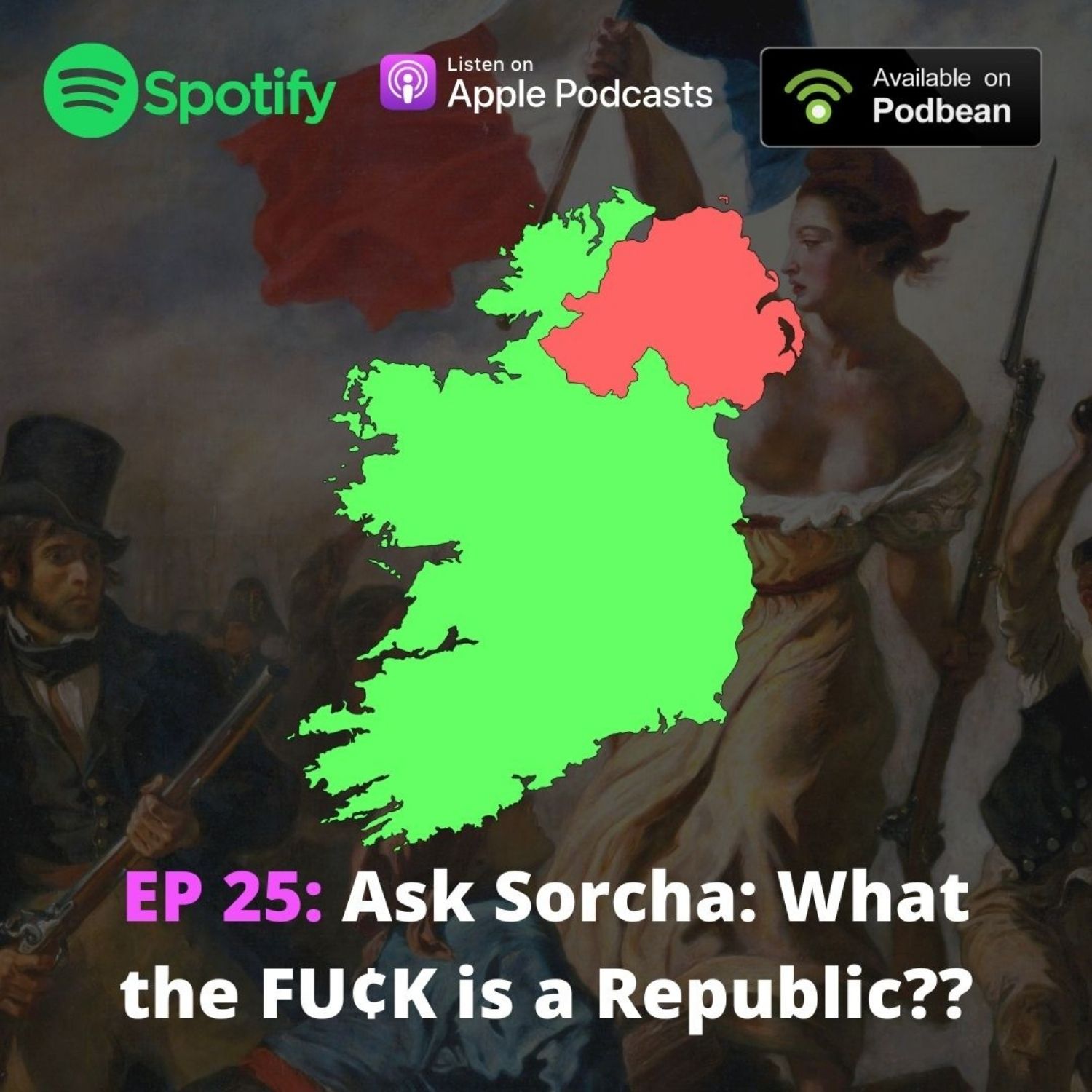 In the 25th episode of a Woman's Place we are asking Sorcha: What the Fu¢k is a Republic?
We look at the history of republicanism and give a brief overview of Republicanism in Europe and its roots in Ireland. La connexion Francaise is very important as we'll come to learn!
We clear up some terms for you, discuss what makes Irish Republicanism different to other types of republics and we touch briefly on the events that brought about partition in Ireland.
Some famous names pop up including Wolfe Tone, Michael Collins, Eamon DeValera and Oliver Cromwell!
Song in episode is: Kevin Barry sung by P.J Murrihy
https://www.youtube.com/watch?v=DEsrklQQq9A
Find us on social media @awomansplaceire on Twitter and @awomansplaceirepodcast on IG